Lake Orion Plumbing Heating and Cooling offers complete plumbing, heating and cooling services for commercial and residential projects. Our service area includes the greater Lake Orion, Oxford, Rochester, Auburn Hills, Clarkston, Metamora, Ortonville, Waterford and Lapeer communities.
We service commercial accounts including:
Municipalities
Schools
Auto Dealers
Restaurants/Bars
Manufacturing Facilities
Apartment Communities
Office Complexes
Warehouse Facilities
Rooftop HVAC Repair & Replacement
Backflow Testing & Inspection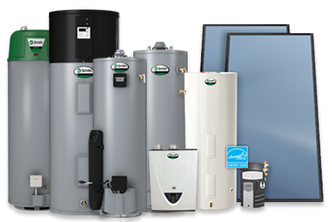 LEASING
Unifi's Commercial Program
Unifi's Commercial Leasing Program
UniFi's LED financing program creates an individualized lease plan based upon your company's specific needs and budget requirements.
Benefits of Lease Financing:
Leasing conserves capital: Your cash is not tied up in equipment equity, freeing up the capital you need to compete in today's markets.
Convenience: UniFi offers you turnkey financing arrangements so you do not have to go through bank applications or budget committee review.
Upgrade flexibility: Cash purchases or bank financing lock you in while leasing enables you to upgrade LED equipment during the lease term.
Tax advantages: Section 179 of the IRS Code allows you to deduct 100% in the first year qualified LED equipment purchases.
Leasing includes cost of acquisition: Your payments can include the costs of delivery, installation, and other service charges.
It is an easy, simple process to get approved and funded. Receive financing from the experts who understand your LED situation. Call Jim at (734) 794-4262 or email him at [email protected] to learn more about UniFi's LED Financing or visit us at https://www.unifiedge.com/index.aspx.
Office
40 Engelwood Dr., Ste. I
Lake Orion, MI 48359
Hours
M-F: 8am - 4:30pm
Saturday: CLOSED
Sunday: CLOSED